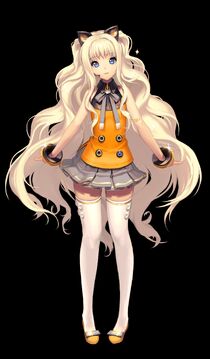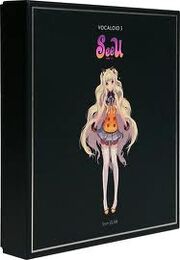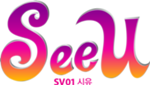 SeeU (시유/シユ Shiyu) is the first Korean/Japanese bilingual Vocaloid to appear in the Vocaloid3 era, along with Mew. She was debuted by SBS Artech on October 21, 2011 in South Korea and December 16, 2011 in Japan. Her voicer is Dahee Kim (김다희 Kim Da Hee), a member of the Korean pop music group GLAM.
Age: 17[1]
Height: 159cm
Weight: 44.5kg
SeeU's voice is said to be clear-sounding on the high notes while her voice is raspy on the lower ones.[2]
SeeU's V3 voicebank is compatible with Vocaloid4.
V3/V4 Japanese Phonetics Table
Using Japanese Phonetics for English
Company: SBS Artech
Product No.: SV-01, V3LB0007JP, V3PC0007JP (Starter Pack)
Distributor: SBS Artech, Yamaha
Date of Appearance: October 21, 2011 (Japanese Debut: December 16, 2011)
Voicer: Dahee Kim
Voice Range: C3-C5; Actual VR: C4-C6[3]
Beats Per Measure: 60-170BPM
Voice Type: Soprano
Community content is available under
CC-BY-SA
unless otherwise noted.